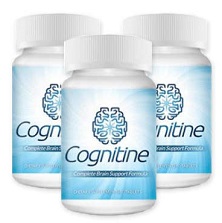 Hi friend and welcome!
Below you'll find our full review of the Cognitine supplement by Legacy Labs.
As usual, we will start out with an overview of the Cognitine brain support formula, continue with information about its main advantages and disadvantages, and in the final section summarize everything that we believe can assist you to decide if this dietary supplement is really the right choice for you.
If you have any additional question regarding Cognitine, you can simply get in touch and we will try to help…
Now, let's start 🙂

General Overview Of The Cognitine Supplement

Quick Summary
Name: Cognitine
Manufacturer: Legacy Labs, LLC

Kind Of Product: Brain support supplement

Refund Guarantee: 60 days refund policy
Official Site: cognihealth.com
Our Overall Rating: 4.1/5
Medical researchers have found that normal cognitive decline starts in the 20s but its effects are felt much later in life. This general decline in cognitive functioning not only affects your memory but also leads to a general decline in the quality of life as you start forgetting things and start feeling mentally tired.
However, there are certain substances that have been known to help in reversing or preventing a decline in cognitive functioning. This has given rise to the new category of nutraceuticals or nootropics.
There are a number of such nootropic blends available in the market that claim to improve your memory and help in enhancing your brain functioning. In general, these supplements are targeted at improving your quality of life by increasing your energy levels and memory.
One of the latest entrants in this category is the Cognitine brain support formula…
What Is Cognitine?
In simple words, it is an all-natural nootropic dietary supplement that contains a variety of organic ingredients. It claims to help in improving your concentration, energy levels and prevent general decline in cognition.
Legacy Labs, the company that manufacture this supplement, explains that it is meant especially for people who have noticed a decline in their cognitive functioning and who keep forgetting things.
It is important to say that while cognitive function generally declines with age, sometimes it also affects people who are not that old. This dietary supplement is focused on boosting concentration and memory…
The Ingredients Of Cognitine
The Cognitine formula contains a blend of a number of ingredients, and below you will find some explanations about the main ingredients found in this dietary supplement:
Bacopa Monieri: This is a very well-known nootropic and it is an active ingredient in a variety of nootropic blends sold in the market these days. It is known to help repair, as well as enhance, nerve impulse transmissions. In other words, it helps in enhancing cognition by increasing the number and connections of nerve cells in the brain.
Ginkgo Biloba: This ingredient is also well known to the nootropic community. Its main function is to improve the blood circulation.
Vinpocetine: This ingredient helps in increasing the production of serotonin. Serotonin is a hormone naturally produced by the body and it is known to affect the mood of an individual.
Higher levels of serotonin in the body correspond with better mood and higher energy levels.
Huperzine A: This ingredient is known to help in stemming age-related memory decline.
Phosphatidylserine: All the cell membranes in the body contain this phospholipid. A deficiency in this crucial phospholipid has been associated with various age related conditions.
Many scientists believe that supplementation of this phospholipid can help in improving and, in some cases, even reverse the symptoms of many aging related conditions.
DHA: It is an essential omega-3 fatty acid. This ingredient may help in reducing the risk of heart disease as it helps in reducing triglycerides in the blood.
A number of research studies have shown that consuming DHA extract helps in improving the heart rate and memory. It also helps in enhancing communication between the nervous system and the brain.
Korean Ginseng: it helps in improving energy levels and general quality of life.
DMAE: It helps in improving the health of cell membranes and it is also a powerful antioxidant that can reduce the level of free radicals in the body.
L Glutamine: It helps in increasing alertness and also helps with detoxification…
There are a number of other ingredients in the Cognitine brain support formula and all of these natural and organic ingredients are focused on rejuvenating and restoring your body and brain.
These ingredients not only help in increasing the plasticity and strength of the membranes of the brain cells, but also help in increasing the amount of neurotransmitters in the brain and protect it from neurotoxins and free radicals.
In addition, these ingredients are also known to increase the blood flow to your brain…
Dosage
Legacy Labs recommends taking two tablets on a daily basis with one tablet at a time in between meals, but no later than 4 PM. It is possible to increase the dosage to up to 4 capsules a day, but only after consulting with a doctor…

The Main Pros And Cons Of Cognitine
The Things We Liked
Cognitine is made from all-natural and organic ingredients that have been known to help in increasing cognition and memory.
Cognitine has no known risky side effects and it considered to be a very safe solution in general.
This supplement can help you in various ways, such as increasing your concentration level, increasing your energy levels, and boosting your brain functioning.
Each order of Cognitine comes with a 60-day money back guarantee from Legacy Labs. You can contact their customer service via email or via phone at 1-877-320-2929.
Legacy Labs provides a great discount on bulk orders of Cognitine, and their "VIP 4 bottle pack" offer is very affordable…
Potential Drawbacks
Though most of the ingredients in this proprietary blend are listed, absence of complete list of the ingredients can leave a bit of doubt in the mind of the buyers.
It is sold as a dietary supplement which means that it hasn't undergone any rigorous testing as required by the FDA for various medications. With that said, based on our research, most of the buyers have not reported any side-effect at all when taking this dietary supplement.
At the moment, Cognitine is not available at stores and the only option to purchase this brain support supplement is to order it online…

Conclusions And Final Thoughts
The idea behind the Cognitine supplement is not something new and there are already similar nootropic blends or nutraceuticals on the market with various claims.
However, it seems that most of the testimonials about this dietary supplement are positive, and its price is also very reasonable compared to other options online (especially the price of the 4-bottle pack).
Generally, you should start feeling substantial differences within around 7-10 days after you start taking the Cognitine supplement. With that said, it is important to remember that full benefits may take up to 3 months…
Overall, if you have experienced a decline in cognitive functioning or memory loss, and you are looking for a natural supplement that can help you enhance your cognitive functioning, increase the plasticity and strength of cell membranes, and improve the blood flow to your brain, then we personally believe that you should give Cognitine a try.
After all, there is no risk here as the product is backed by a 60-day money back guarantee…